Exhibitor Benefits

& Requirements:

Steve Powers has been producing art shows since 1975. In 2016 Steve took over management of the "Morro Bay Art in the Park" shows. His commitment to presenting a high caliber art show and increasing the attendance was achieved in 2016. Many long term Morro Bay exhibitors raved about the large increase in attendance that Steve acheived in his first year running this long term event. Now with the proven success in San Luis Obispo County with the Morro Bay show, Steve Powers has contracted with the city of Paso Robles to present two new shows in this rapidly growing tourist area.

Steve's knowledge and experience will result in immediate success for "Paso Robles Art in the Park". There are no large art shows in Northern San Luis Obispo County. The outdoor location in the beautiful Paso Robles City Park is surrounded by restaurants and there are thousands of parking spaces within blocks of the park.

Paso Robles Downtown City Park allows exhibitors easy curb site loading and unloading. The show will be limited to 120 exhibitors in it's first year. You might notice that there are 140 booths on the map, about 30 or 40 of the 120 exhibitors will have 20x10 booths using up the extra booths.

Paso Robles Art in the Park will spend over $15,000 on freeway billboards, TV, newspaper and internet advertising. Paso Robles Art in the Park estimates that over 8000 people will attend this event in it's first year. To give you an idea of crowds, we draw about 6000 customers to each weekend at Morro Bay Art in the Park. There are over 250,000 people who live withing 25 miles of Paso Robles. San Luis Obispo County is home to 1000's of wealthy homeowners who love high caliber art events. Paso Robles is a major tourist area that has over 200 wineries.

Paso Robles Art in the Park will be presented on Saturday and Sunday April 28-29 and is set tentatively for November 3-4 for the fall show. Set-up will be on Friday before each show from 8am till 5pm. Additional set up will be on Saturday morning from 6am till 9am. All vehicles must be moved 3 blocks away to the West before the show starts. We stronly suggest that you set up on Friday. Breakdown will be on Sunday night from 5pm till 8pm only. No Monday breakdown allowed.

Paso Robles Art in the Park is a juried show so we must see 5 photos of your work before we can process your application. You must e-mail photos with your online application. We need to see a photo of how your booth display will be presented.


If you want to apply today, just click the "Apply Online " link above. Simply follow the detailed instructions in the online application form and e-mail us photos of your work. There is also a download link if you want to apply in the US Mail.


After your application has been sent and is accepted you will receive a confirmation by email and a hard copy in the US Mail. Upon receipt of your confirmation you should make accommodation reservations for a hotel if you will need one. We have listed several hotels on the hotel link above that will range in the $90-$120 area.

Booth fees are very reasonable. 10x10 is $295 and a 20x10 is discounted to just $395. Corner booths are NO EXTRA CHARGE. There is a $20 City of Paso Robles business license fee.

You must have a valid California Resale License Permit #. Paso Robles Art in the Park has overnight security. We suggest that you secure your booth each night. All exhibitors must be in attendance in their booth 10 minutes before the show opens.

All exhibitors must have a white canopy.
Driving Distance Maps to Paso Robles from 5 different locations in California
San Fernando Valley to Paso Robles 3hrs 10 min. 191 miles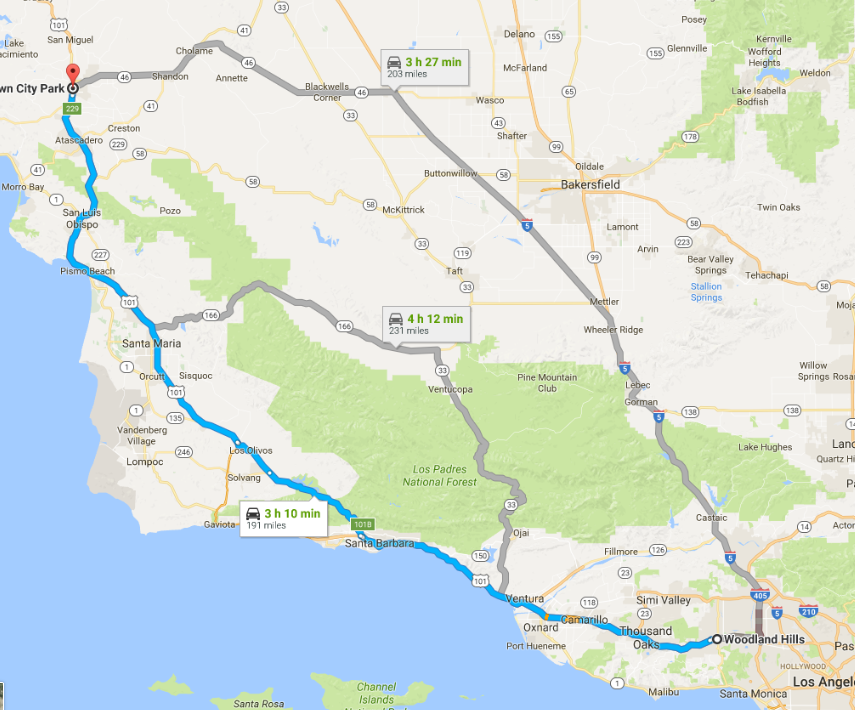 San Jose to Paso Robles 2.5 hours 158 miles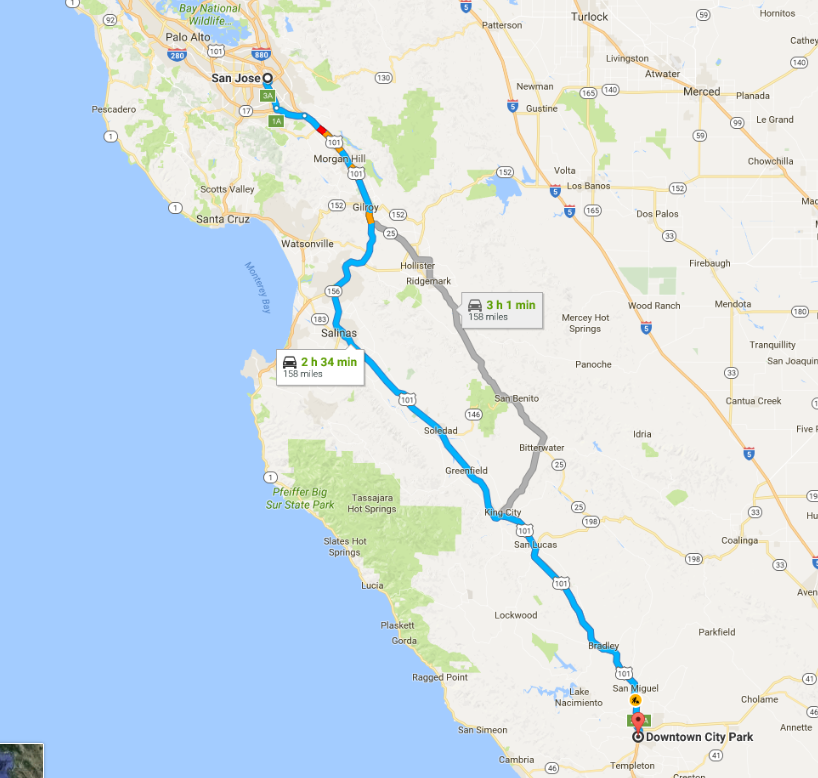 San Diego to Paso Robles 6 hours 327 miles via interstate 5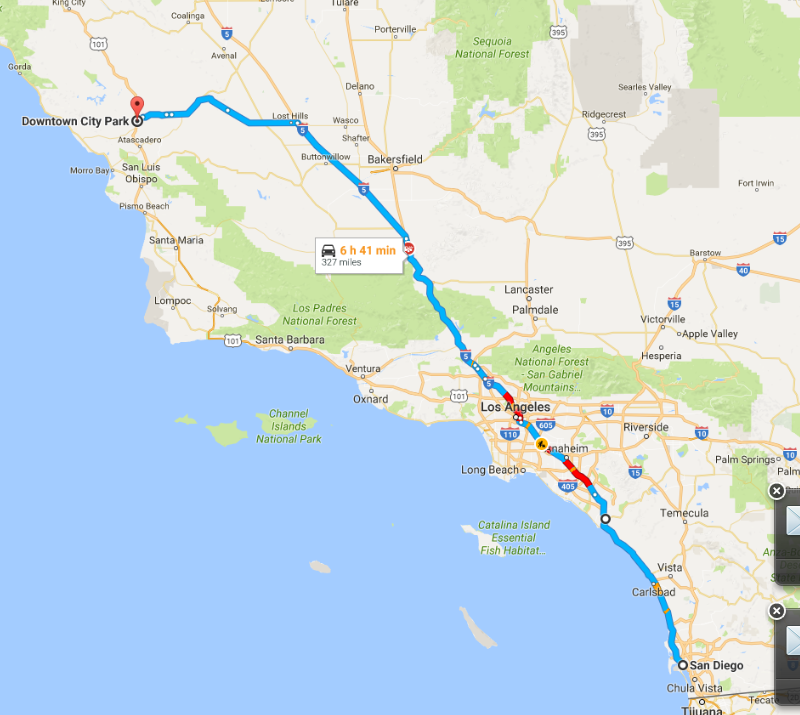 Bakersfield to Paso Robles 2 hrs 108 miles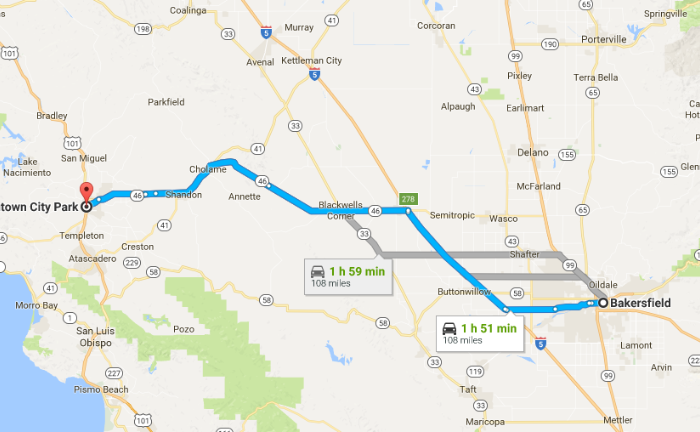 Fresno to Paso Robles 2hrs 19 min. 120 miles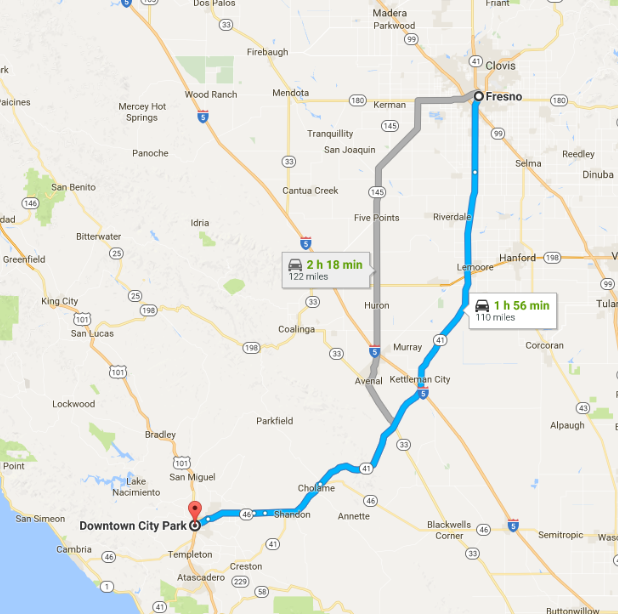 xxx